How to use idk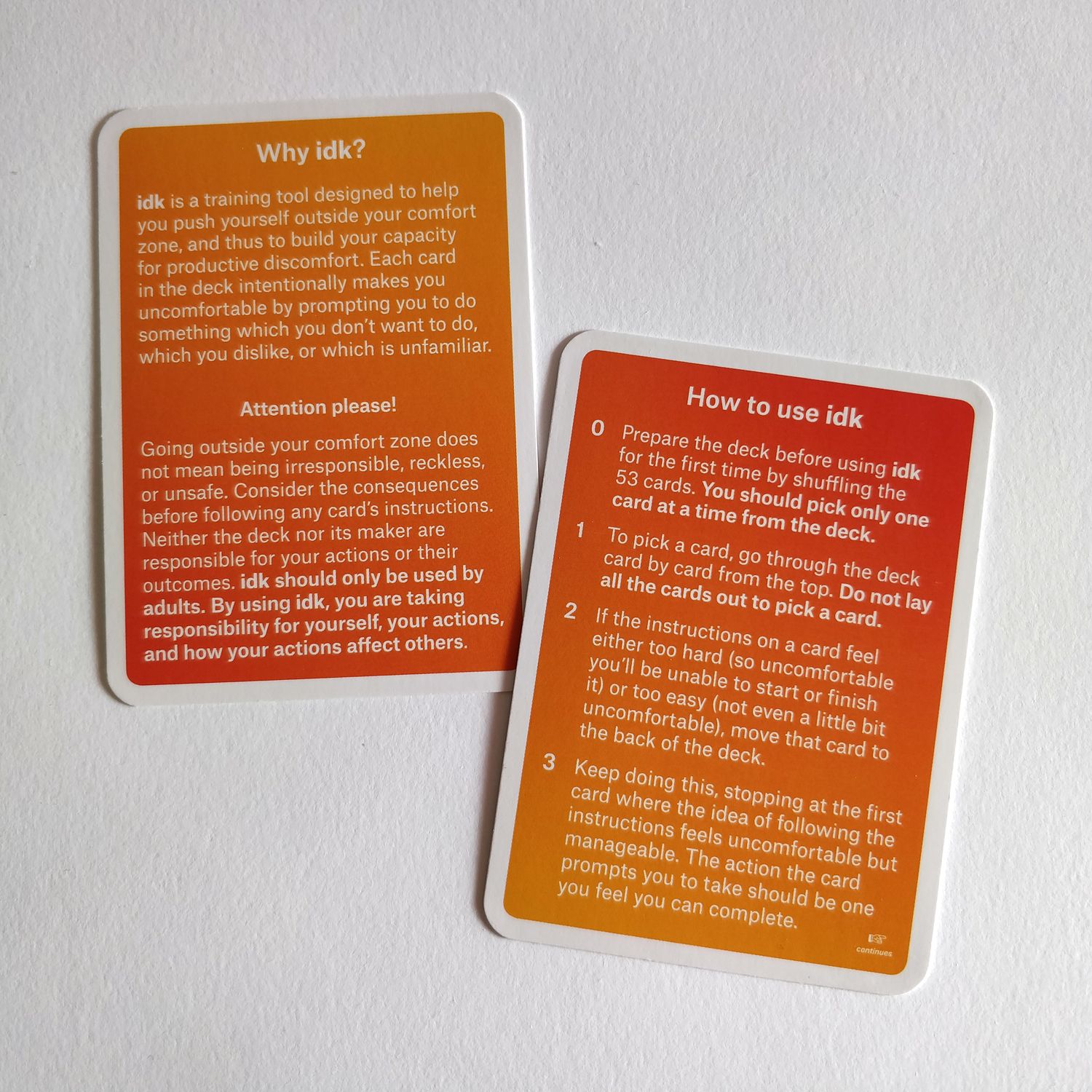 Prepare the deck before using idk for the first time by shuffling the 53 prompt cards. Pick only one card at a time from the deck.

To pick a card, go through the deck card by card from the top. Do not lay all the cards out to pick a card.

If the instructions on a card feel either too hard (so uncomfortable you'll be unable to start or finish it) or too easy (not even a little bit uncomfortable), move that card to the back of the deck.

Keep doing this, stopping at the first card where the idea of following the instructions feels uncomfortable but manageable. The action the card prompts you to take should be one you feel you can complete.

Leave this card visible on the top of the deck and follow its instructions as soon as possible. Follow any specific instructions on the card, but anything the card leaves unsaid or ambiguous should be interpreted as you want to. If you've tried at least once and can't complete the card, move it to the back of the deck and go back to step 1.

When you have completed the instructions on the card, move it to the back of the deck.

As soon as possible after completing a card, pick another card and act on it by repeating steps 1-6.

You can cycle through this deck of cards repeatedly and indefinitely.